Helping close ones in distress
We can be there for different people in our lives, in different ways and capacities. While these ways will always be subjective, here are a few ways in which we can help each one of them:

Helping a friend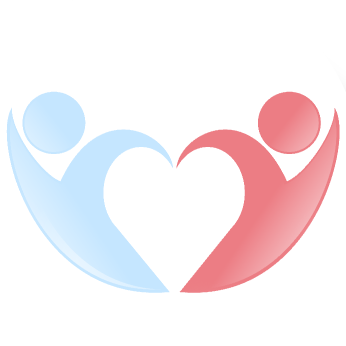 Helping a partner

Helping a parent

Helping an online friend

Helping a colleague
Helping a friend
Unlike several other relations, the informal nature of friendships leaves us with a lot of scope to support someone emotionally. Following steps can be considered in our journey of helping our friend in distress;
Asking what kind of help they want

rather than assuming, as they are a better judge of their needs

Being a non-judgmental listener,

enabling them to share their concerns and feel supported

Not advising or solving their problems,

but respecting their choices and journey (except when there's a threat to safety)

Not invalidating their issues,

while trying to minimise their distress, as they might doubt their reality

Helping reduce the distress

by asking them to drink some water, offering them something to eat or performing some exercises on this page

In crisis situations,

reaching out to their trusted individuals (e.g. family, other friends) and/or any professional
Helping a partner 
Our relationships with our partners fulfil several of our needs and thus have an impact on our as well as our partner's mental health. Being supportive of each other's mental health is important to sustain the relationship. Some ways in which we can help a partner overcome mental health challenges are as follows:
Observing closely

if anything is out of the ordinary like them being too quiet or lost in thought, changes in mood or behaviour, etc.

Giving undivided attention

and encouraging genuine discussions, asking open ended questions, and listening to understand

Consciously checking

in with their feelings, setting time aside to have a conversation about them

Providing a safe

space for their feelings builds trust and support in the relationship

Extending support

through smaller gestures like taking over something from their set of chores

Appreciating what they bring to the table

even if it's not as much as they would earlier

Showing support publicly

by complimenting them or speaking positively about them in front of their co-workers, friends or family

Creating positive moments

like spending time together, to help strengthen the relationship

In crisis situations,

being present with them, actively helping them reduce their distress

Creating systems

for smooth communication and showing support virtually when living apart

Encouraging them to reach out

to any of their local support systems, or getting in touch with these people ourselves, or redirecting to professional help, when dealing with crisis while living apart
Helping a parent 
Seeing a parent in distress can be upsetting and distressing. However, there are ways to help us navigate this situation, some of them are as follows:
Bringing up the issue gently

by talking about and listening to their concerns without judgement or giving advice

Not feeling responsible

for our parents' behaviour, instead recognising that it's a product of their current situation

Being sensitive

to their distress even if we don't fully understand their perspective and, finding better ways to help them

Talking about our experiences and feelings

to build a sense of connectedness and safe space, without making the situation about us

Encouraging to seek professional help

by sharing relevant data/stories/readings to normalize and promote mental well-being

Addressing possible barriers/stigma

that may be stopping parents from seeking professional help

Providing additional support

by assisting them with daily tasks or arranging help, aid, etc.
Helping an online  friend 
Our communities of online friends can be a great source of support. Given the virtual nature of these friendships, ways of helping someone differ from in-person friendships. Ways in which we can help an online friend are:
Reaching out when something's off

like noticeable changes in their way or tone of communication, or activities they normally engage in

Showing up

by checking on them regularly, creating safe, non-judgmental spaces for them to vent and acknowledging their difficulties

Offering distractions

by engaging in discussions or hobbies, playing games or watching movies, sharing memes, gifs or quotes while being mindful of their comfort

Mobilizing help

after checking with the friend, by involving trusted mutual friends or reaching out to online communities for resources

Handling crisis situations

by informing them and calling emergency services (if location is known) or involving a trusted person

Understanding our own limitations

in helping an online friend and redirecting them to relevant resources
Helping a colleague 
Conversations around mental health at at the workplace may not seem easy, but creating positive mental health environments and reaching out to peers at work are essential given how much time we spend at work and how productivity is closely interconnected with our mental health. Some ways of ensuring the same are:
Building a rapport and checking-in

upon observing any changes in their mood and behaviour like signs of withdrawal, low productivity, burnout, lack of enthusiasm, etc.

Listening in order to understand

their struggles, creating a safe space while being mindful of our biases and not giving unnecessary advice

Engaging them

in conversations apart from their struggles, taking breaks together and participating in activities they might like

Sharing the load

or responsibilities, having flexible deadlines for them for some time, if we're in a position to manage these things

Supporting them

by discouraging discriminatory behaviour and having open conversations to break any stigma surrounding mental health

Being aware

of mental health concerns by staying informed through reliable resources

Redirecting to professional help

and supporting them rather than acting as their counsellors
You can learn more about how to be a mental health ally here